Services We Provide
Every client is given a screened, insured, bonded and experienced personal attendant.  The attendant will do whatever it takes to keep our client clean and comfortable as well as perform basic household duties.  This allows the senior to maintain his or her routine in familiar surroundings.
Companion Care Attendants will: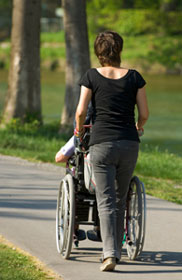 Help with personal care such as bathing, dressing, special grooming needs and in some cases, feeding;
Help with Physical Therapy and assist patients with exercising and walking as instructed by the client's occupational therapist;
Prepare Meals including special diets and will assist with menu planning;
Perform Light Housekeeping which includes keeping the bathroom, kitchen and refrigerator clean, light dusting, etc.; and
Do the Laundry which keeps the client's clothing and bedding clean.
Call us today at 1-800-562-5994 or contact us online to see how we can make your life or that of a loved one easier, safer and more comfortable!